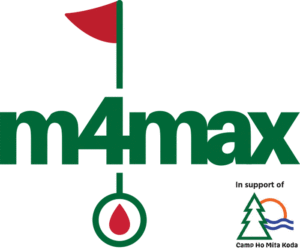 A Masters Pool Unlike Any Other
Often imitated, never duplicated, there is only one M4Max Challenge.
If you've been here before, welcome back old friend. If you're a shy M4Max rookie, climb aboard and prepare yourself for a journey to a magical place where all your dreams can come true.
Every year this pool continues to grow. In 2021 we had 2,500 participants representing every state in the union and 13 countries. Last year we collected $60k in entry fees, and with the extraordinary generosity of so many, this tournament was able to donate almost $110k to Camp Ho Mita Koda, the nation's first, oldest and best summer camp for kids with Type 1 Diabetes (like my now 14 year-old son, Max).
Also, Ben Curtis, the 2003 British Open champ and former PGA Tour star, will once again be entering a team. See if you can do better than Ben, and anybody who donates an extra $20 or more will be entered into a raffle to win a round of golf with Ben at the Country Club of Hudson, in Hudson, OH, this summer!
It's Almost Like You Can't Lose
This Masters pool gives you a variety of ways to win, and one of you is going to win BIG (just ask Mike McGuigan, our 2021 M4Max Champ, who took home $15k). But even if your team implodes before the weekend, your participation helps provide critical funding to support camp operations that change the lives of kids struggling with Type 1 Diabetes. 1/3 of all entry fees and 100% of all "extra" donations DIRECTLY SUPPORT a variety of camp programs, including a Campership Program that allows kids from low income families to attend CHMK*. Without M4Max, many of these programs would not be possible.
*On average, 40% of the kids who attend Camp Ho Mita Koda come from multi-person families making less than $40K per year, with a large majority of families making less than $25K. Without our support, this translates to over 200 campers over the last three seasons who would not have had the opportunity to attend a camp experience. By participating in M4Max, you are making a tangible difference in kids lives!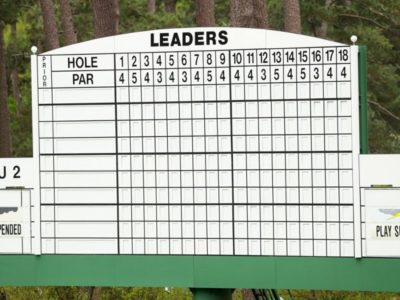 Are You a Russian Oligarch Looking to Restore Your Reputation?
Are you a Russian Oligarch looking to do some good in this world? While we can't help with your currently impounded megayacht, take solace in knowing  we've raised our maximum "extra donation" this year. 100% of the funds you donate will go toward helping kids this summer!
If by chance you're NOT a Russian Oligarch (or even a handsome and financially reckless billionaire with a heart of gold), you can still feel all warm and fuzzy inside by donating a few extra bucks beyond the entry fee. Our goal this year is to shatter all previous records for prize pool/payouts and ultimately, money raised for CHMK. Have I mentioned that 100% of every "extra" donation is used to help change the life of a kid struggling with T1D? Please be generous and help us set a new record!
Tips for the Rookies
If you're a M4Max newbie, take heed: there will be several thousand entries, so try to avoid picking the same popular players as everyone else. Just don't pick Sandy Lyle, unless you're a fan of players who shoot 85 and higher – or are deliberately trying to tank your team. Speaking of…
Some people just like to watch the world burn, and those people will often deliberately pick a terrible team in the hopes of winning the coveted "DFL" prize. We're taking it a step further this year with a new pool exclusively for those who think they're the best at picking the worst teams. Caveat emptor: picking a dumpster fire is harder than it appears. Just when you think Freddy Couples, aka the Silver Fox, is finally going to lose his magic touch, he'll turn back the clock, ruin your M4Max chances, and run off with your wife.
If you're unsure who to pick, head down to the local zoo and stop at the primate exhibit. Legend has it the winning picks in 2017 were made by Bonzo, a friendly baboon at the San Diego Zoo.
Think different and dream big, it's time to play the '22 M4Max Challenge!
On behalf of Camp Ho Mita Koda, THANK YOU AND GOOD LUCK!
Chris Mikolay (Max's proud father)