A Masters Pool Unlike Any Other
There are gambling sites. There are Masters pools. And then there is the M4Max Challenge.
Like a disco ball that only reflects the very best of humanity and showers the world in glitter and joy, the M4Max Challenge is what happens when you mix thousands of participants, scores of big payouts and fun ways to win, and a cause that unquestionably changes lives for the better. If you've been here before, consider this your drive down Magnolia Lane.
If you're a shy M4Max rookie, hold my hand and climb aboard; soon you will be transported to a far-off land where the emails are long, the memes are short, and the fun is enormous. You'll get the hang of it.
A Quick Trip Down Memory Lane
A little more than a decade ago this was a simple office Masters pool among a handful of colleagues. Life was simpler and less stressful back then, but later that year my world was upended when Max, my then 3-year-old son, was diagnosed with Type 1 Diabetes (T1D), an incurable and potentially life-threatening autoimmune disease.
Today, though, I'm happy to report that Max is a bright and athletic young man with a great sense of humor (and mercifully blessed with the good looks of his mother – phew!). And that once humble little Masters pool? Well, it now stretches from sea to shining sea (and continent to continent), reaching thousands of participants and raising hundreds of thousands of dollars to tangibly improves the lives of hundreds of kids with T1D. Like Max, this pool inspires me, so let's keep a good thing going. Fist bump!
Your Money Is Currently Safer Here Than In Almost Any Bank
Why risk the next bank run when you can instead put your hard-earned money to work in a Masters pool that gives you the chance to turn $20 into $20,000 or more? I'm no investment banker, but that sounds like a healthy ROI to me!
In 2022 we welcomed our largest field ever, with nearly 3,300 players entering 7,500 teams. Altogether, we collected $120k in entry fees and paid $80k in prizes, including $20,000 to first place winner Phil Stevenson of Tallahassee, FL. And, because of the extraordinary generosity of so many who donated beyond the team entry fee, this tournament was able to donate almost $145k to Camp Ho Mita Koda, the nation's first, oldest and best summer camp for kids with Type 1 Diabetes.
In addition to welcoming thousands of people from all walks of life, our particip
ants include Fortune 500 CEO's, NASCAR team owners, and once again, former major golf winners. Yes, despite last year's dreadful M4Max performance, 2003 British Open champ and Ryder Cup winner Ben Curtis has once again entered a team. Find out whether you can beat an Open champ, and like last year, if you donate an extra $20 or more beyond your entry fee, you will be entered into a raffle to win a round of golf with Ben at the Country Club of Hudson, in Hudson, OH, this summer.
With 2023 shaping up to be our largest field and biggest prize pool yet, one of you is bound to have a Sunday afternoon to remember, and scores of you will win prizes in a wide variety of categories, including daily winners, goofy meme and photoshop contests, and some for sheer dumb luck*.
*I have several new ideas I'll be rolling out this year to keep things interesting. 😉
Are You A Handsome and Financially Reckless Billionaire with a Heart of Gold?
Yes?! Great! You'll be happy to know that 100% of the funds you donate beyond your entry fee will go toward helping kids this summer, so if you've got a spare million parked in an offshore bank, feel free to put it to good use here.
For everyone else, please know that even if you don't find yourself in the M4Max winner's circle, your participation helps provide critical funding to support Camp Ho Mita Koda. 1/3 of all entry fees and 100% of all "extra" donations DIRECTLY SUPPORT a variety of camp programs, including a Campership Program that allows kids from low-income families to attend CHMK*. Without M4Max, many of these programs would not be possible.
*On average, 40% of the kids who attend Camp Ho Mita Koda come from multi-person families making less than $40K per year, with a large majority of families making less than $25K. Without our support, this translates to over 200 campers over the last three seasons who would not have had the opportunity to attend a camp experience. By participating in M4Max, you are making a tangible difference in kids lives!
Live Leaderboards – Track the Teams You Care About
M4Max features super slick Live Leaderboards that not only allow you to search all team by participant name, but you can also bookmark and track the teams of your family and friends (get those side pools going!).
Links to every leaderboard will be posted here by Thursday afternoon, so bookmark this page!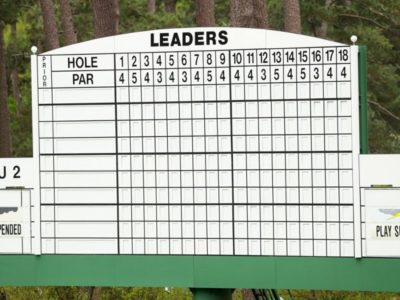 Tips for the Rookies
If you're a M4Max newbie, take heed: there will be thousands of entries, so try to avoid picking the same popular players as everyone else. Just don't pick Sandy Lyle, unless you're a fan of players who shoot 85 and higher – or are deliberately trying to tank your team. Speaking of…
Some people just like to watch the world burn, and in the past, a few M4Max participants would deliberately attempt to pick a terrible team in the hopes of winning the coveted (and quite lucrative) "DFL" prize. It became so popular we created another category, the "Hindenburg Bracket", for those hoping to be the best at picking the worst teams. Caveat emptor: picking a team of hot garbage is harder than it appears. Just when you think Freddy Couples, aka the Silver Fox, is finally going to lose his magic touch, he'll turn back the clock, ruin your M4Max chances, and run off with your wife.
If you're unsure who to pick, choose Phil Mickelson. After all, who doesn't love Phil Mickelson?! ¯\_(ツ)_/¯
The Path to Total Consciousness
If you help spread the word, and if you're able to be as generous as ever, we'll break every record. Our prize pool is likely to exceed $100k, and with any luck, we'll be able to donate $200k to make a major impact on the lives of kids struggling with Type 1 Diabetes.
On behalf of Camp Ho Mita Koda, THANK YOU AND GOOD LUCK!
Chris Mikolay (Max's proud father)