I Have Nobody To Blame But Myself
I Have Nobody To Blame But Myself
You know how there are certain moments in your life when you immediately regret the decision you've just made?  Yeah.  As soon as I hit the "Send" button on my previous email, the one that included the Paige Spiranac Challenge, I knew I'd gone too far.
First, to anyone I've offended…I apologize.  Truly.
Second, to anyone I'm about to offend, well, you've come this far.  You might as well keep going.  Because I want you to look at what the Paige Spiranac Challenge hath brought: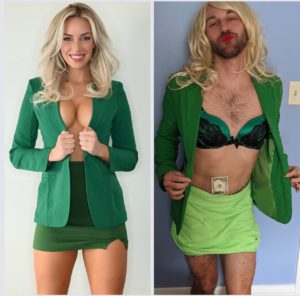 I promise you, when I started the M4Max Challenge many moons ago, my intentions were pure, and the fun we had here was clean and wholesome and innocent.
And now we've got…um.
I'm just.  I'm so sorry.
The man above is my cousin's husband, Eric.  And Eric, I have so many questions.  Why is there a dollar bill stuffed down your pants?  How did you have an absolutely perfect green outfit on standby for this latest challenge?  And…I just.  I just can't.
Take your $100.  I'm done.
Speaking of done…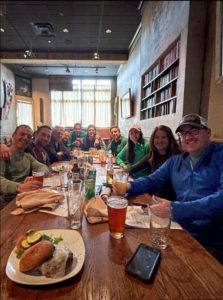 This is How My Afternoon Went
It was a great day, having a few cold beers and a great burger at Flip Side with awesome friends and co-workers.  Meeting many friends of Camp Ho Mita Koda and the M4Max Challenge who I had never met before but who just showed up to say 'hello'.  It was GREAT.  But I'm tired.  And so, mercifully, this email is going to be short.  Let's get to the winner…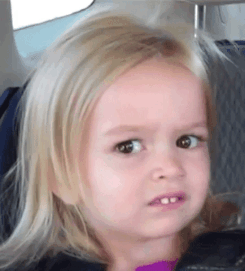 Can Someone Explain How Math Works?
I actually pride myself on being better at math than most people expect.  I have a fairly good head for numbers. But explain to me how every time we do this, despite having thousands of teams entered, it seems we always have just one person at the top of the Leaderboard?
And so it goes again; after just 2 rounds of golf we have one solitary figure a shot ahead of the pack.  Congratulations to Tyler Surles of North Carolina, who currently sits at -15, a lone shot clear of a very angry Charlie Tarwater, who himself sits in solo second place. Tyler takes home $2,500 for his prescient picks at the halfway mark. Sorry, Charlie!  And congrats, Tyler!
The Golf Course Was Angry Today Day My Friends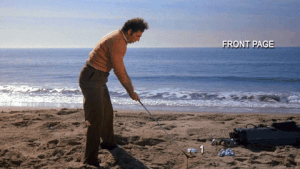 Going into the week the rain had softened up Augusta National, and it appeared we might be in for a birdie barrage.  Not so fast, said Mother Nature.  The wind, already tricky to begin with at Amen Corner, wreaked havoc with the field and flummoxed even the best golfers in the world.
Except THE best golfer in the world at the moment, Scottie Sheffler.  While nearly everyone else threw the car in reverse and jammed up our Leaderboard, Scottie sprinted out to a 5 shot lead.  At the halfway mark Scottie Boy is perfectly positioned for his first Green Jacket.
But this ain't my first rodeo.  There is plenty of golf left, and there are still big names in the hunt.  If you're relentlessly checking the M4Max Leaderboard now because your teams have a shot at M4Max glory, just wait until Sunday afternoon; if you're one of the lucky ones, make sure your thumbs can handle the constant Leaderboard refresh headed your way.  That's right, there are still tens of thousands of dollars up for grabs in the 2022 M4Max Challenge, and it's about to get real.
For now, I'm going to catch up on some sleep. To those of you who have submitted some truly majestic birdcall videos (and there have been some beauties) and Paige Spiranac submissions, just hang tight as I'll (regretfully) forward my favorites tomorrow.
Here we are.  We turn the page to the weekend at…The Masters.
Goodnight, and congrats to our winners thus far.
Chris